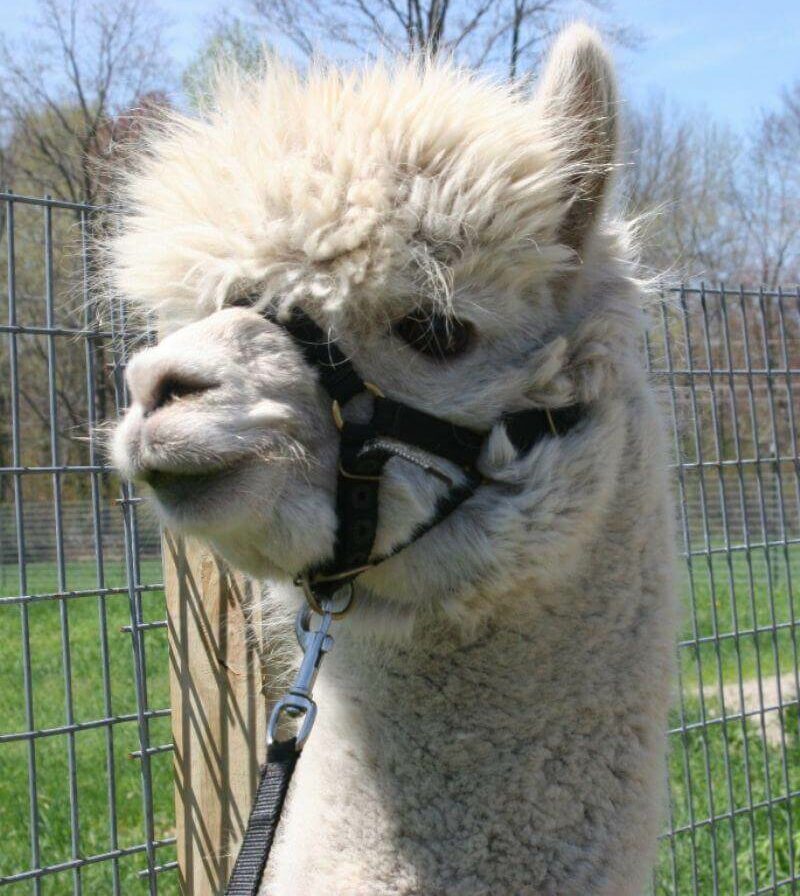 Bold Accoyo crimp and popcorn fleece make Flora one appealing Alpaca. With genetics of Accoyo Thor, her sire, you know to expect outstanding stance and confidence. She is inquisitive, patient and just a great gal to have around. She's also a wonderful mother to her cria.
Flora is a fantastic fiber producer both in quantity and quality. Note Flora's histogram. That is the stuff that makes for great foundation females.
Flora is a combination of the Accoyo and Neque Neque farms of Peru. Her fiber stays a low micron even given her age. If you are looking for a quality female at a reasonable price, just take a look at Flora – the picture of Accoyo genetics. This gal can still produce a bundle of yarn with nice micron.
Awards Received:
1st Place – Mid America Alpaca Show 2005, Spin-Off

5th Place – Ohio Alpacafest 2005 Handcrafters Spin-Off

3rd Place – AOBA F2F 2008 Spin-Off

1st Place – NAAS 2008, White Full Fleece 2 Yrs +