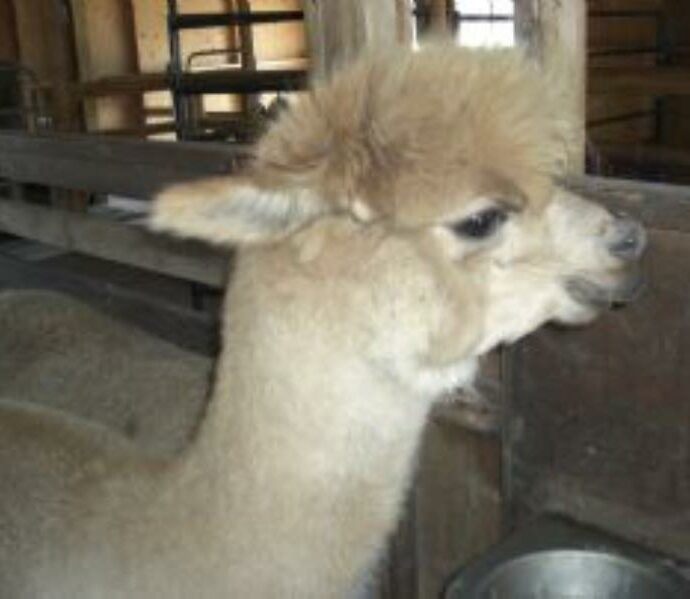 Good solid bones give Sunny great conformation and all that is topped with fine, heavily dense, crimpy fleece that we all breed for. Her personality allows us to let her be a Six Paca ambassador since she is so friendly and easy going. Open farm days are her specialty.
She has given us ribboning cria and all have inherited her charm and incredible fiber. Sunrise will continue to throw those genetics into her cria. She is an easy breeder and a good mom. With several of her offspring on our farm, we would like to minimize the number with her genes. Come see and make an offer on her offspring.
Sunny's cria sell well from our farm and if you would like a breeding as a part of your farm plans then take a look at Sunny and make an offer.
Awards Received:
3rd place AOBA Summer National Conference Handcrafters Spin-Off 2006

1st Place North American Show 2005 Fawn

2nd Place NE Coastal Classic – 2nd Place Fleece Huacaya Med Fawn 2+ Older

4th Place AWE – 2005 Handcrafter's Spin-Off

1st Place Fleece 2004 Midwest Alpaca Jamboree (98.5/100)